Julie Butler
About Me
I am a Senior at North Mac High School and have been in involved in numerous activities which include, Varsity Soccer, FCA, Drama Club, Key Club, and Science Club.  I am an active volunteer for activities all around my community such as bell ringing for Salvation Army, coaching younger children in summer soccer leagues, and working in our Sports Booster Tent at annual town cookouts.  I am also employed at Kohl's Department Store and McDonalds.  Outside of school, I enjoy hanging out with my family and friends--especially my pets!  After high school, I plan to attend Illinois College to continue my soccer career and major in Nursing.  I look forward to gaining connections through CEO as well as finding  new friends in my classmates!
"It is such an honor to be part of the Macoupin CEO Class of 2019, and I cannot wait to see where it takes me in life.  I look forward to gaining all the new skills and first-hand business experience this organization has to offer!"    
About My Business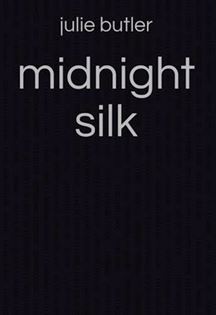 This book shows the struggles I've been through. It shows my pain and my anguish.  It shows my perseverance and my strength.  This is my life.  This is Midnight Silk. 
Midnight Silk was written to make people realize that they aren't alone with their problems.  I hope that everyone who reads it can find solace and hope.