Ben Reno
About Me
I am a senior at Southwestern High School. I shoot on the School's Trap Team. Outside of school I work on my family farm. I have been President of the Piasa Birds 4-H and I'm currently serving as secretary. In my free time I enjoy fishing, hunting, and playing the guitar. After highschool I plan on going to college for Agricultural Science.

"CEO is a big eye opener to me. This class shows me how business are ran that I had no idea even existed in our communities. The experience has been great from the beginning and I look forwards to the rest of the year"
About My Business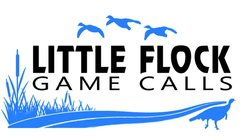 At Little Flock Game Calls we provide cheap and effective Duck and Turkey Calls.
All of our items are handmade to keep quality up and our prices are very competitive with other businesses.
The goal of Little Flock Game Calls is to give hunters an edge when they purchase our calls.